Featured Item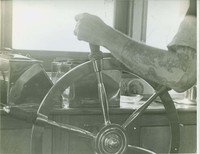 Includes black and white photographs of framed tattoo flash as well as close-up views of mariners' tattoos.

Featured Exhibit
The collection houses many flyers and related print materials from the volatile 1930s, which saw sweeping protests, labor organization, and...
Featured Series
Contains full-text issues of The Lookout, the Seamen's Church Institute's monthly institutional publication, from its first issue of May 1910.